Did you know that blowing insulation into an older home's walls can create moisture problems that can rot the wood from the inside out? We're reposting this article from Pro Remodeler that explains how trapped moisture can kill a house.
Wood has only a few enemies—termite, fire or a weekend warrior. These are almost always fatal. But there is a fourth enemy: water. Although wood is amazingly resilient, and get wet over and over again, it must be given a chance to dry.
German post-and-beam homes used to use straw as insulation, and a lime-based plaster parging as the cladding and air seal. This assembly could hold moisture without causing it to condense. And the plaster could dry very quickly. Water in the walls was rarely an issue and these buildings lasted for hundreds of years.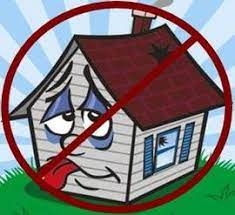 The Quest for Energy Efficiency Could Kill an Older House
Homes build in the 1950s worked similarly. The walls were wrapped with overlapping paper layers with little or no flashing at openings or horizontal exterior trim elements. This allowed the sheathing and wall cavities to get wet but heating from inside the homes dried out the wood. Although this was inefficient in terms of energy use, it didn't kill a house.
Since the 1950s, the quest for energy efficiency has become another enemy. Not only did builders begin adding insulation, but they did it in the worst possible way. They drilled holes from the outside, blew in cellulose, plugged the holes, and painted over everything.
The insulation they placed between the studs of the pre-WWII homes became the single worst element in the wall assembly. Uninsulated, unsealed walls dry out because they can "breathe." Adding insulation—and doing nothing else to manage bulk, vapor or ventilation—destroys this cycle.
While adding batt insulation is bad enough, drilling holes through the cladding, the drainage plan, and sheathing completely destroys a wall's first line of defense and paves a path for bulk water to enter a wall cavity. Then filling that cavity with an absorbent material like cellulose (which holds moisture) so that leaks will go undetected, and the walls stay wet longer. In no time (sooner in stucco walls), moisture levels will rise exponentially in the wall cavities. The time depends on the integrity of the drainage layer through which the holes for the insulation were drilled.
To maximize the damage and really kill a home, add a set-back thermostat that drops the nighttime temperature to 65 degrees. This will create capillary condensation action on the sheathing, framing and insulation that will further speed the process.
In today's construction, we don't want a home's enclosure to "breathe." The only ventilation should come through mechanical means or via open windows and doors. The rest of the house should remain sealed.
Insulating an Older Home
If you want to insulate an older home, the cladding and weather barrier must be removed. Drill the sheathing and blow or inject loose fill or foam insulation, replace the windows, install flashing properly integrated with the water-resistant barrier, and replace the cladding. Ideally, add a rainscreen. On the home's interior, you must air seal penetrations, replace window millwork and repaint with vapor-retarding primer.
According to the author, Michael Anschel or Otogawa-Anschel Design + Build in Minneapolis, all this is an expensive proposition. And there's more. You must also perform a combustion spillage test, which will fail and require replacement of the furnace/boiler/water heater. And the home will likely not meet ventilation requirements, so a heat-recovery ventilator/energy-recovery ventilator must be added, or the house will rot from the inside.
The Bottom Line
Insulating the walls of an old house is a serious undertaking and should be an all-or-nothing proposition. If you cannot afford to do the entire process, look to air seal other parts of the home, but do not insulate the walls.
Don't Kill Your House: Talk to Schroeder Design/Build
In our region of Northern Virginia, many homes were built prior to WWII. These homeowners love their neighborhoods and their proximity to Washington, D.C. are now turning to remodeling to update, upgrade and make their homes more energy efficient. We'd be glad to talk with you about remodeling your home. Contact Schroeder Design/Build to set up your free initial consultation.
See Pro Remodeler's Tips for Insulating Older Homes
–This article was excerpted from "How to Kill a House" by Michael Anschel, August 2016.
https://www.schroederdesignbuild.com/wp-content/uploads/2022/01/22-1-sick-house.jpg
215
235
Schroeder Design Build
https://www.schroederdesignbuild.com/wp-content/uploads/2021/04/Logo-1-1.png
Schroeder Design Build
2022-01-06 09:03:47
2022-01-06 09:06:35
How to Kill a House